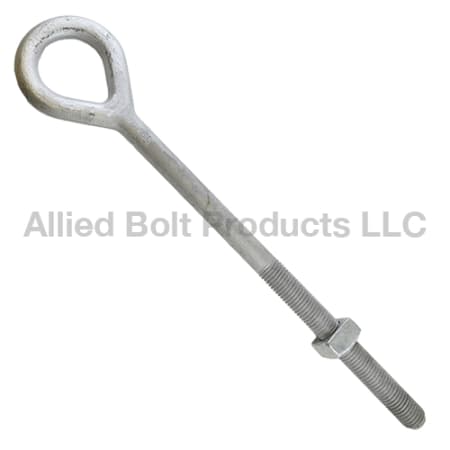 Min Qty:1
  |  
Qty Increment:1
Min Qty:1
  |  
Qty Increment:1
Features
Used for guying, dead-ending, and attaching clevises, suspension insulators and other poleline hardware.
Oval Eye Bolts have a forged eye, instead of welded, for high-strength.
Each Oval Eye Bolt is provided with a regular square nut.
Manufacture's mark (ABI) appears on unthreaded section of each bolt and is registered with the U.S. Patent Office per the Fastener Insignia Act.
All components are hot dip galvanized to meet ASTM Specification F2329.
The minimum thread length is 6".
Recommended torque value: 130 ft lb.
Minimum tensile strength: 20,050 lbf.