1/2" X 4" Round Head Toggle Bolt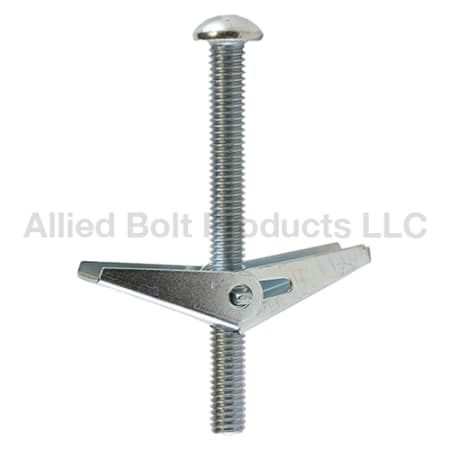 Min Qty:1
  |  
Qty Increment:1
1/2" X 4" Round Head Toggle Bolt
Min Qty:1
  |  
Qty Increment:1
1/2" X 4" Round Head Toggle Bolt
Features
Used for anchoring lightweight attachments to drywall (ceilings), hollow block, wallboard and plaster.
Accommodates a wide range of wall thickness.
The toggle wing is a permanently pre-assembled unit consisting of four parts: two stamped wings, a threaded trunnion nut, and a high tensile spring.
Drill Size is 3/8".
Wing Clearance is 1-1/16". 
Fully threaded machine screws with attached spring toggle wing.
As the anchor is tightened, the wing configuration sits flat against the underside of the walls providing even distribution of loading to prevent pull-through.
Manufactured from Grade 2 Steel.
Zinc plated to meet ASTM Specification F1841.