3/4" X 16" Oval Eyebolt - CSA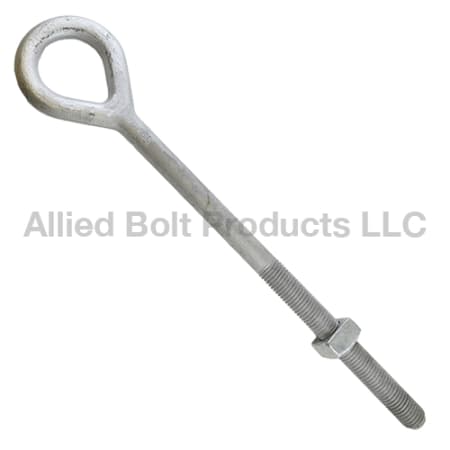 Min Qty:1
  |  
Qty Increment:1
3/4" X 16" Oval Eyebolt CSA Standard
Min Qty:1
  |  
Qty Increment:1
3/4" X 16" Oval Eyebolt CSA Standard
Features
Designed for use in in extreme cold weather applications.
Charpy Level 1 Impact – Average minimum energy absorption of 20J when tested at -20° Celsius per ASTM A370.
'CA' designation marked on end of bolt for identification.
Bolts are complaint with CSA Specification 83.66.96.
Bolts have assembled Regular Square Nuts.
Bolts have Cone Points to ease assembly.
Hot Dip Galvanized to meet CSA Specification G164-M.
Minimum tensile strength is 22,000lbf.