1" X 84" Extendable Rock Anchor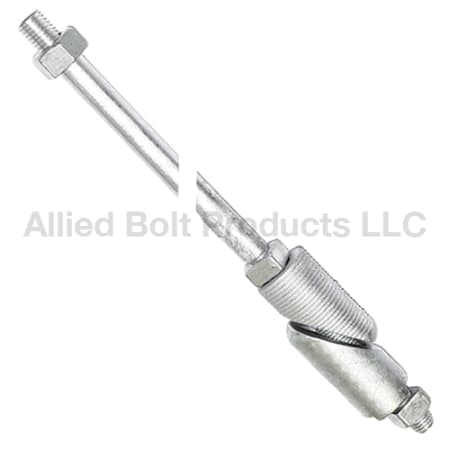 Min Qty:1
  |  
Qty Increment:1
1" X 84" Extendable Rock Anchor
Min Qty:1
  |  
Qty Increment:1
1" X 84" Extendable Rock Anchor
Features
Used in lieu of a standard Rock Anchor for installations at depths greater than 96".
Anchor consists of two Malleable castings, a double-end threaded Anchor Rod, and a Square Nut.
All components are hot dip galvanized to meet ASTM Specification A153.
Anchor can be extended to greater depths by adding a 1" Coupling Nut (Part Number 5053) and additional Anchor Rods along with an Eye Nut. .
Anchor diameter is 2-1/4".
Hole diameter is 2-3/8".
The harder the pull on the rod, the tighter it wedges into the rock.
Ultimate strength is 36,000 lbs.