.65" X 10" Fiber Storage Snowshoe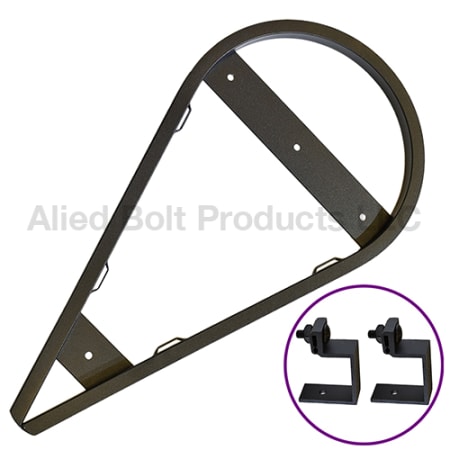 MFR #:9900-10
GCG #:9900-10
MFR #:9900-10
GCG #:9900-10
Min Qty:1
  |  
Qty Increment:1
10" Fiber Storage Snowshoe for Strand (Channel Width .65")
Min Qty:1
  |  
Qty Increment:1
10" Fiber Storage Snowshoe for Strand (Channel Width .65")
Features
Fiber Storage Snowshoes are used for storing and protecting reserve lengths of fiber in aerial lashing construction on strand.
Constructed from high-strength Aluminum with a baked acrylic enamel finish for incredible longevity in the field.
Tap Brackets provided are formed from extra high strength aluminum.
Tap Brackets are powder coated for longevity.
Cross members are robotically welded to ensure consistency and strength.
Tie wraps slots accommodate both Stainless Steel straps and ABstraps™.
Each kit contains two Storage Units, four Tap Brackets, and Stainless Steel hardware for mounting snowshoe on Tap Brackets.