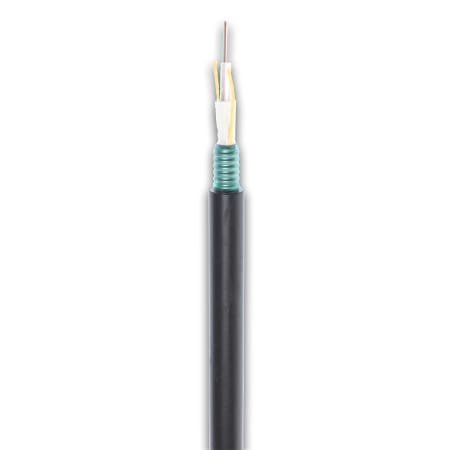 MFR #:F-C6H1A1J-12-B1-002-E3
GCG #:F-C6H1A1J-12-B1-002-E3
MFR #:F-C6H1A1J-12-B1-002-E3
GCG #:F-C6H1A1J-12-B1-002-E3
Min Qty:1
  |  
Qty Increment:1
Min Qty:1
  |  
Qty Increment:1
Attributes
Design & Construction
Number of Fibers in Tube
12
Features
Easy Cable Entry & Preparation
ezPrep® armor greatly improves mid-entry.
The jacket can be easily separated from the armor.
Ripcord speeds cable entry & outer jacket removal.
Flexible buffer tube simplifies routing & splicing preparation.
Single buffer tube eliminates removal of empty filler tubes.
Optional dry buffer tube allows easy and faster cable preparation.
Flexible Routing and Termination
Single central buffer tube reduces size & bend diameter.
Flexible strength members bend in any direction.
Available with bend insensitive single-mode fiber.
Up to 20' of express buffer tube storage.
Amored cable access, bonding and grounding are faster, easier, and safer.
Multi-purpose Installation & Use
Suitable for aerial lashed, duct and direct buried installation.
Small diameter & light weight extend installation lengths.
ezPrep® corrugated steel tape armor provides mechanical protection and rodent resistance.