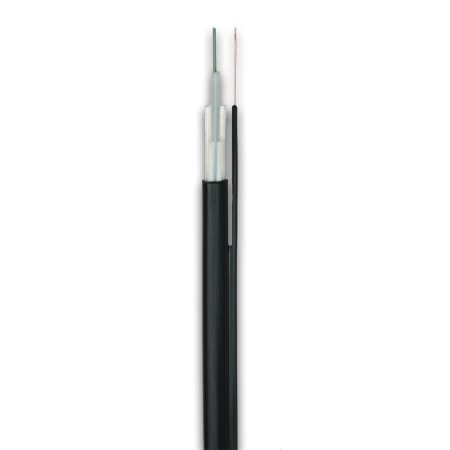 MFR #:F-DFDNATJ-12-B1-012-E3
GCG #:F-DFDNATJ-12-B1-012-E3
MFR #:F-DFDNATJ-12-B1-012-E3
GCG #:F-DFDNATJ-12-B1-012-E3
Min Qty:1
  |  
Qty Increment:1
Min Qty:1
  |  
Qty Increment:1
Attributes
Design & Construction
Armored/Unarmored
Unarmored
Number of Fibers in Tube
12
Features
Easy Access Design
The jacket can be easily opened with a knife.
The buffer tube is easily separated from the jacket and strength members.
External Tracer Wire in a Webbed Configuration
Simplifies location of the cable after installation.
Can be grounded or accessed without opening the rest of the cable.
Easily separated from the rest of the cable without compromising the jacket.
All-Dielectric Messengers
No bonding or grounding required.
Flexible and kink resistant.
Dry Water-Blocking Technology
Permits rapid cable preparation and termination.
Water-blocking materials are easily removed.
Versatile Design
Small cross-section and high strength provide good aerial performance.
Can be pushed or pulled through duct.
Highly crush-resistant.
Dual Strength Member Design
Provides more flexibility than a single rod of the same strength.
Easier to handle and coil than comparable figure-8 designs.
A great alternative where steel strength members are not permissible.
Medium Density Polyethylene Jacket
Low friction installation.
Excellent protection from environmental hazards.
Sheath Markings
Provides positive identification and length verification.
Performance
Complies with Telcordia GR20 and ICEA 717
Registered Supplier
ISO 9001, ISO 14001, TL 9000, and OHSAS 18001