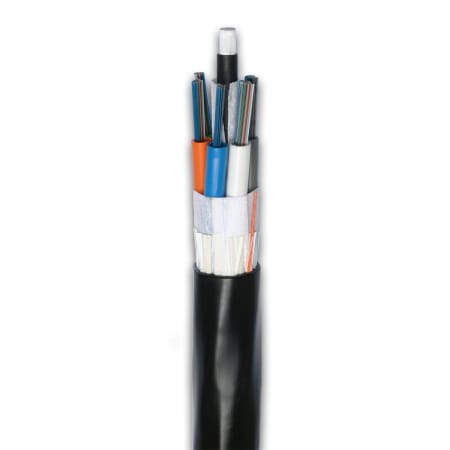 MFR #:F-RLG1JKT-12-B1-288-E3
GCG #:F-RLG1JKT-12-B1-288-E3
MFR #:F-RLG1JKT-12-B1-288-E3
GCG #:F-RLG1JKT-12-B1-288-E3
Min Qty:1
  |  
Qty Increment:1
Min Qty:1
  |  
Qty Increment:1
Attributes
Design & Construction
Armored/Unarmored
Unarmored
Number of Fibers in Tube
12
Features
Compact Design
Efficient packaging of higher fiber counts.
Lightweight and easy to handle during installation.
Easily Removable Ribbon Matrix
Allows for ease of stripping and fiber breakout.
Precision Ribbon Geometry
Time and labor savings during fiber splicing.
Dry Water-Blocking Technology
Permits rapid cable preparation and termination.
Water-blocking materials are easily removed.
Multiple Buffer Tubes Stranded In Reverse Oscillated Lay
Facilitates access of fibers when cable slack is not available.
Smaller tubes have superior kink resistance and increased flexibility.
Simplifies access, handling and management of fibers and ribbons.
Eliminates need for closure transportation tubing and furcation kits.
Corrugated Steel Armor (Optional)
Provides additional mechanical protection (Prysmian recommends that only armored designs should be used in direct-buried applications).
Copper Tracer Wires Available
Permits tone location of unarmored designs.
Performance
Meets or exceeds the requirements of Telcordia GR-20 & ICEA 640 and is tested in accordance with relevant EIA/TIA-455 series.
RDUP (RUS) listed (tested in accordance with PE-90, 7CFR 1755.900).
Registered Supplier
ISO 9001, ISO 14001, TL 9000, and OHSAS 18001