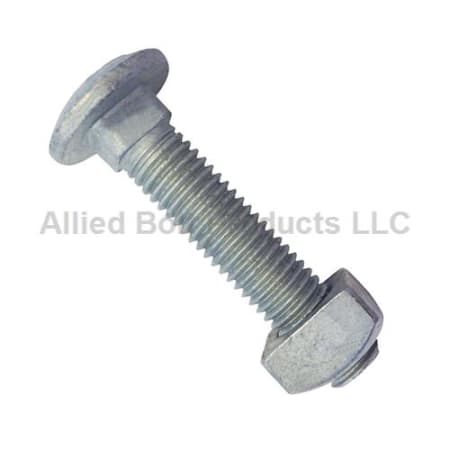 Min Qty:1
  |  
Qty Increment:1
Min Qty:1
  |  
Qty Increment:1
Features
Designed for use in square holes to keep the bolt from turning as the nut is tightened. Once bolt is inserted in square hole, bolt is tightened without gripping the bolt head.
Bolt head marking (ABI) appears on head of each bolt and is registered with the U.S. Patent Office per the Fastener Insignia Act.
Manufactured from Grade 2 Steel.
Hot dip galvanized to meet ASTM Specification F2329.
Carriage Bolts are full threaded.
Minimum tensile strength: 8,500 lbf.
Recommended torque value: 37 ft lb.