1" X 26" Double Arming Bolt w/ Nuts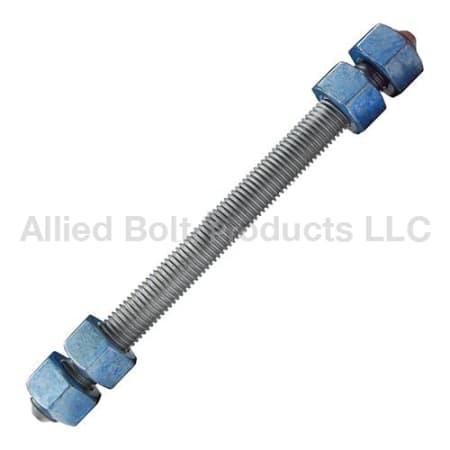 Min Qty:1
  |  
Qty Increment:1
1" X 26" ASTM A193-B7 Double Arming Bolt with A194-2H Heavy Hex Nuts
Min Qty:1
  |  
Qty Increment:1
1" X 26" ASTM A193-B7 Double Arming Bolt with A194-2H Heavy Hex Nuts
Features
Used in lieu of using standard Double Arming Bolt when a higher tensile strength and yield is required. B7 Studs are also ideal when encountering high temperatures.
Minimum tensile strength: 5,750 lbf.
Recommended torque value: 914 ft lb.
Each Double Arming Bolt is Equipped with four 2H Heavy Hex Nuts.
Nuts have blue dye for identification purposes.
Bolts have cone points on each end to ease assembly.
Hot dipped galvanized to meet ASTM specification F2329.