1" X 7' Anchor Rod w/Coupling Nut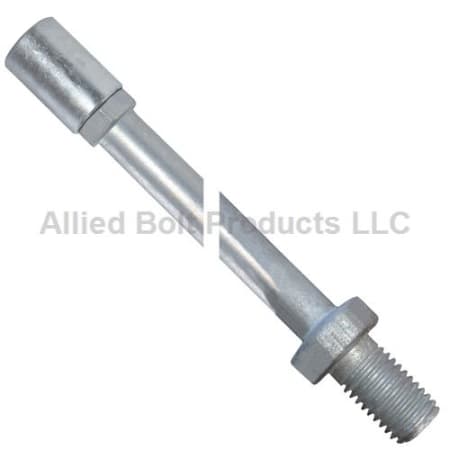 Min Qty:1
  |  
Qty Increment:1
1" X 7' Anchor Rod with Assembled Coupling Nut
Min Qty:1
  |  
Qty Increment:1
1" X 7' Anchor Rod with Assembled Coupling Nut
Features
Used in conjunction with internally tapped earth anchors.
Anchor Rods are forged from AISI 1045 Steel to ensure high tensile strength.
Minimum tensile strength is 36,000 lbs.
Coupling Nuts are forged from High Strength 1045 Steel.
Hot dip galvanized to meet ASTM Specification A123.
Butt of Rod marked with "ABI" for identification.