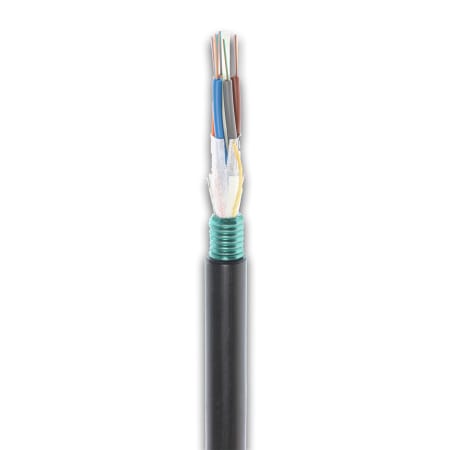 MFR #:F-ETH1A1J-12-HB-012-E3
GCG #:F-ETH1A1J-12-HB-012-E3
MFR #:F-ETH1A1J-12-HB-012-E3
GCG #:F-ETH1A1J-12-HB-012-E3
Min Qty:1
  |  
Qty Increment:1
Min Qty:1
  |  
Qty Increment:1
Attributes
Design & Construction
Number of Fibers in Tube
12
Features
Easy Cable Entry and Preparation
Dry water-blocked core speeds cable access.
Available with ezPREP® armor to allow easy access to the core in mid-sheath entries.
Reverse oscillating stranded core facilitates mid-span access of fibers. Tubes can easily be removed from the core.
Ripcord speeds cable entry & outer jacket removal.
Available with ezPREP® Armor
The jacket can be easily separated from the armor without a heat gun or torch.
Armored cable access, bonding and grounding are faster, easier, and safer.
Flexible Routing and Termination
Buffer tubes can be stored in FTTx pedestals, closures and cabinets in lengths up to 20'.
2.5 mm buffer tubes with enhanced flexibility simplify routing & splice preparation.
Multi-Purpose Design
Suitable for aerial lashed, duct, and direct buried installation (when armored).
Small diameter and light weight, extends reel and installation lengths.
Proven water-blocking with swellable core elements and gel-filled buffer tubes.
Optional ezPREP® corrugated steel tape armor provides mechanical protection and rodent resistance.